MiraiEx has evolved.
Welcome to Firi
To invest is to imagine a brighter future
It's time to bridge the gap between old and new, between those on the inside and those on the fence. We're building a bridge to the new world of wealth creation — one where we believe everyone is welcome. That belief drives our evolution, and with it, our new identity.
We set out to create a brand that matches our ambition, and while MiraiEx was a good name, we no longer felt that it truly represented our mission. We needed a name that we could truly own; something simple that we could imbue with meaning and that could grow with us. Our new name is Firi, and we are pretty excited about it.
A new look
Our new logo comes with intention and serves as a constant reminder of our mission to create an open and accessible path to wealth creation. With our new logo we pay tribute to the past, honoring the florin, a symbol used for centuries to represent various currencies. The florin's reliable character unlocked the doors of Europe for trade and collaboration, and has greatly shaped the nature of our modern society.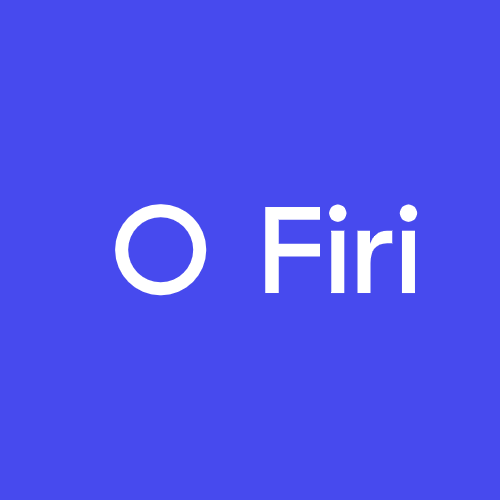 We are Firi
We are bridge builders and we continuously strive to build intuitive and accessible solutions on our path towards a more inclusive future. We make the cryptic feel simple by finding new ways of saving, investing and learning and we see our new brand as an outward manifestation of the work we've been doing for years.
We invite you to help us build the future of finance.